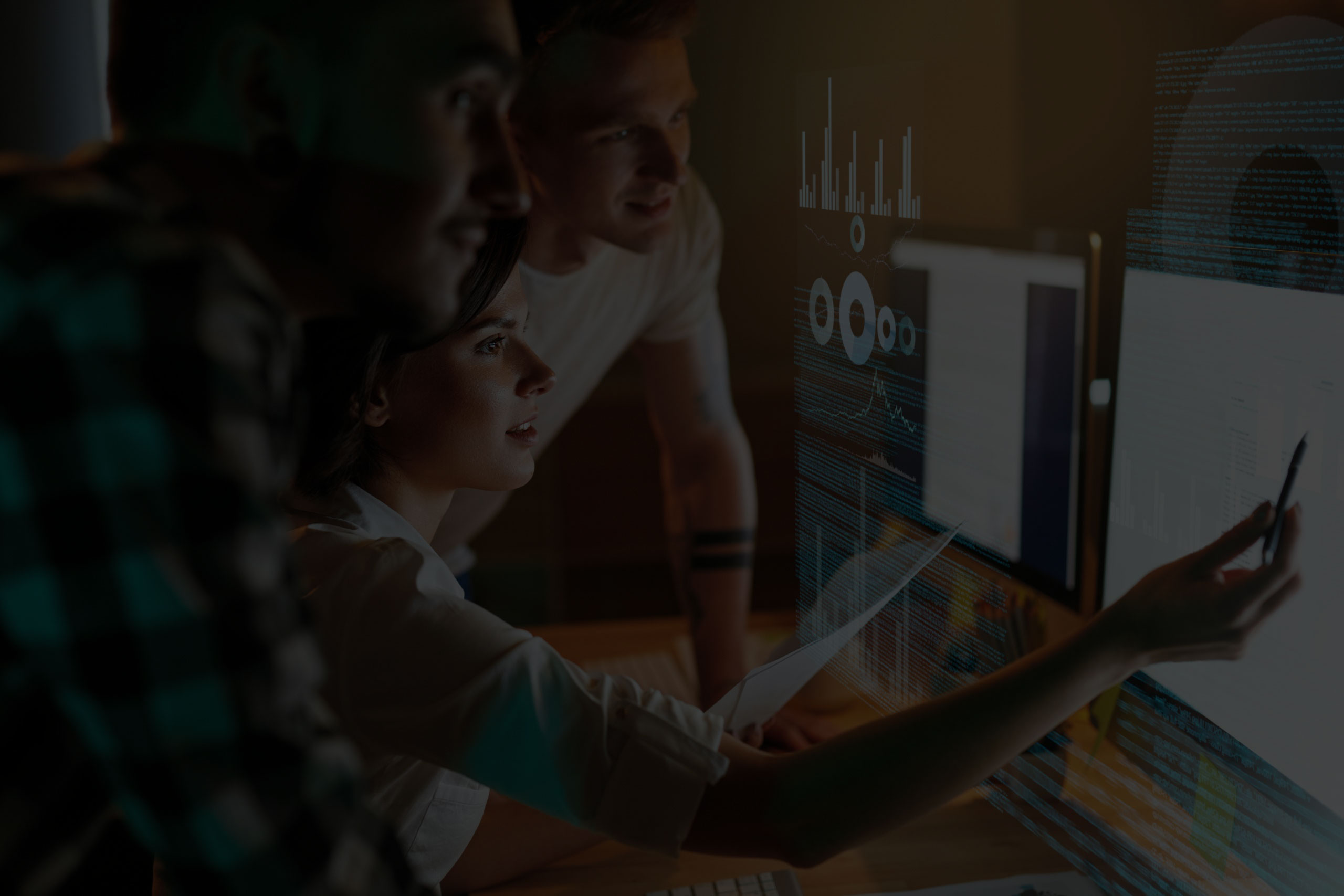 BUDDI has brought together a world-class team of technologists, designers, and AI practitioners to fix one of the most broken parts of the healthcare system
We're on a mission to structure the world's healthcare data.
Explore Careers
Our Team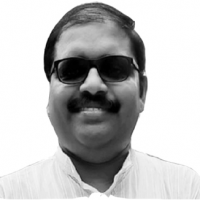 Director Research Eng. R&D
Gnana has 12+ years of experience as Java developer dedicated to building scalable, distributed microservices-based software applications. In recent years, He has been working as a Senior/Principal engineer in the domain of IoT Analytics, productizing Machine Learning applications using Java Microservices & Spark. He also takes horizontal responsibilities across the organization, as the integration and deployment of IoT and Industrial Connectivity systems. Prior to that, he worked as a Senior developer building big data platforms using Java Microservices, Cassandra & ELK Stack and providing software consulting services for US & European based customers in Healthcare and Leasing (asset management) domains. He has an M.S in computer engineering and around 12 years of professional experience which combines product development and software services & consulting.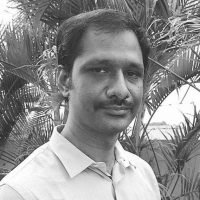 A.V.P  R&D | Cloud Wizkid
Tamil has over 16+ years of experience across multi-disciplinary engineering fields like software engineering, machine learning, natural language processing, vision analytics, data mining, software security, infrastructure security, networking infrastructure, infosec compliance and many more. Tamil is an incredibly curious engineer whose innovations are still powering several millions of transactions in the labor analytical world across multiple organizations around the world.
Tamil leads BUDDI's R&D engineering efforts innovating on the core NLP & Knowledge graph efforts across both text and image-based healthcare data sets and additionally he architects the overall Azure cloud infrastructure for economies of scale, manageability, and HIPAA & SOC2 security. He is a rockstar engineer cum chief troubleshooter, resolving complex multi-layered technology problems and innovates a solution around it.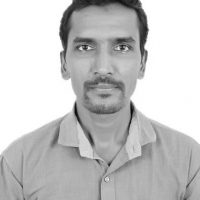 Director, Auto Coding | Auditor
Gopi has over 20+ years of hands-on medical coding, auditing expertise across specialties like Radiology, Interventional Radiology, Pathology, Cardiology, Emergency and E/M. He has been instrumental in baking all the Medicare/Medicaid rules for BUDDI's auto coding logic and handles all coding subjectivity and helps bridge the gap between coding expertise and data scientists to help machine learn the codes correctly.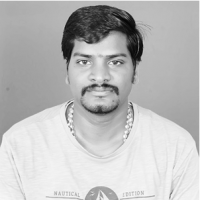 Director, Healthcare Data Analytics & AI | Auditor
Karup has 15+ years of experience in US healthcare medical coding, billing for professional, technical & facility transactions and payer claim adjudication. He has an incredible grip on medical coding nuance for Inpatient, most Out-patient specialties, Ambulatory Surgery, Radiology, DRG assignments, Dental coding, ICD 10 CM, ICD 10 PCS, and more. His expertise spans across the Payer arena for Payer claims adjudication, claims adjustment, Pend claims, Claims Management & risk adjustments. On top of that, Karup has a solid Consulting experience, Solution Design, Delivery Support Functions, Sales Support, Pre-Sales, RFPs/RFIs, Team Management, POCs Management. Additionally, Karup has also worked extensively with DRG Shift analysis from ICD 9 CM, Vol -3 codes claim to ICD 10 CM & ICD 10 PCS codes. He supports multiple product innovation teams building NLP based autonomous coding solutions, SNOMED CT algorithm for - Radiology, Surgery, Emergency. On the billing arena, he helps structure the various medical billing analytical insights for the various physician groups and hospitals. And finally, he leads BUDDI's efforts on Denial Prediction & Prevention algorithms and audits the machine and appends Payer Specific rules for various denial categories, builds solution rules for denial categories.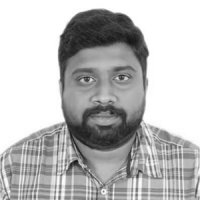 An experienced Senior Product Manager with a demonstrated track record of building & delivering highly effective web-based cloud-enabled products in healthcare. He has hands-on experience working in highly complex cloud enabled I.T environments with an ensemble of Ai Lego blocks hosted in the cloud with regulatory compliances. Shan's highly talented data science software engineer cum architect who has an extensive experience in Healthcare business functions, Market Research, Data Collection, Java Framework, .NET Framework, HTML5, and Data Processing. Strong professional with a Masters in Computer Science.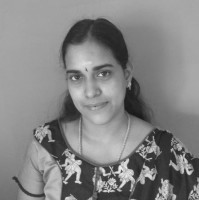 Senior Engineering Manager
Archana is a versatile big-picture engineer with an incredible acumen for developing complex NLP based applications and troubleshooting problems stemming across multi-layered cloud based enterprise applications. With over 8+ years of hands-on experience executing upon data science based applications, she is adept in scaling cloud hosted web based applications for economies of scale. She has an eye for industrial design and implements strategic solutions for business critical problems, engages with the broader developer community to foster newer ideas and drives innovation from the top.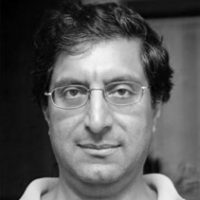 Tariq Khan is an angel investor and a specialist in financing start-ups at the earliest stages of their launch. He co-founded Games 24x7 Inc which launched the largest on-line games company in India. His other investments include Buddi-Health, Vectorly, Fitbark, Resolute Innovation and Baby Destination. He is Past President of the New York Chapter of TiE, the largest mentoring organization for entrepreneurship. Currently he is serving a two-year term on the TiE Global Board of Trustees.
Previously he worked for twenty years in finance, with major banks and financial institutions in most of the support and operational functions including settlements, finance, risk management, compliance and technology. Main companies he has worked for include Credit Suisse, Morgan Stanley, Lehman Brothers, GM Asset Management, Citigroup Private Bank, Natwest, Lloyds Bank and Banca Nazionale del Lavoro, CNA Insurance, L'Oreal, Mitsui & Co USA, Fiat SpA, Filippo Fochi Spa, Hunter Douglas NV, Sun Chemicals, Colgate Palmolive, Ely Lily, Reuters, ENI and IBM.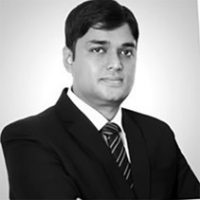 Investor | Advisory Board
Chandan Anchalia is a Chartered Accountant and Lawyer. He has been advising several Multinational and Indian clients on doing business in India, going global, M&A, structuring transactions, investments, business deals, corporate law and regulatory compliance. With over a decade of experience across the Big 4, he advices BUDDI.Ai on financial & legal matters.
Chandan is an Investor and a Financial advisor for BUDDI.AI.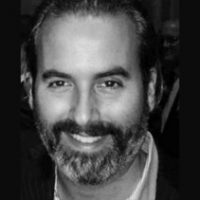 Investor | Advisory Board
Jeff has a 25+ years of successful I.T Executive career building effective sales teams to sell enterprise software and services into Fortune 500 clientele over several decades to go from 0 to $10 Million in revenues. In the process he also founded Recruit.com, an innovative recruiting platform. Jeff is an Investor and a sales advisor for BUDDI.Ai.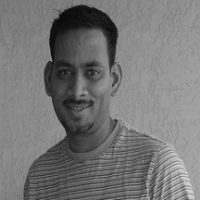 Imaging Data Scientist | Entrepreneur | Advisory Board
Highly motivated technology entrepreneur who has a successful exit "Visual Geomatics" to his credit to AutoDesk. Highly creative and versatile Imaging Scientist with over six years of experience in cutting edge imaging enterprise software development, innovative algorithms implementation as well as management of large and complex software projects. Expertise in imaging research and development, with a proven record of unprecedented accomplishment. Proven Executive management experience in identifying technology requirements, software design, novel algorithm design, research and development.
Ramesh is highly skilled in Windows Programming, using Visual studio programming tools, Ai techniques such as DL & ML algorithms, Object Oriented Programming experience, LIDAR software development, GIS application development, Experience in efficient database handling and excellent management skills.
Get Started Today
See how BUDDI's technology can help you make better healthcare decisions with data
Learn more